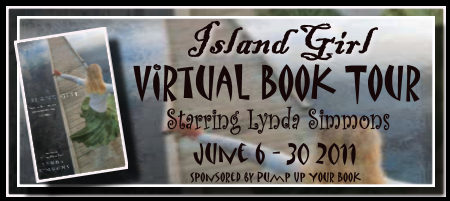 About Island Girl
What Would You Do If You Were Told You Had Alzheimer's?
Island Girl is the emotionally riveting story of a 55 year old mother, Ruby Donaldson, fighting to reunite her family as she struggles with the diagnosis of early on-set Alzheimer's.
Ruby refuses to let the disease control her future, but first she must find a way to convince her older daughter Liz to grow up and come home; to take her place as head of the family thereby securing the future of their home on the Island, and ensuring that Liz's younger sister, Grace, will be cared for in the only place that is safe for her.
But there are good reasons why Liz and Ruby have been estranged for years, and Liz can only wonder why she should forgive her mother a lifetime of sins just because she's sick. Does Alzheimer's grant Ruby instant immunity, a moral get-out-of-jail-free card?
Ruby always thought she'd have a lifetime to make things right, but suddenly time is running out.
About Lynda Simmons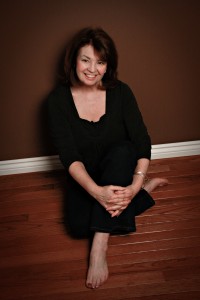 Lynda Simmons
is a writer by day, college instructor by night and a late sleeper on weekends. She grew up in Toronto reading Greek mythology, bringing home stray cats and making up stories about bodies in the basement. From an early age, her family knew she would either end up as a writer or the old lady with a hundred cats. As luck would have it, she married a man with allergies so writing it was.
With two daughters to raise, Lynda and her husband moved into a lovely two storey mortgage in Burlington, a small city on the water just outside Toronto. While the girls are grown and gone, Lynda and her husband are still there. And yes, there is a cat – a beautiful, if spoiled, Birman.
When she's not writing or teaching, Lynda gives serious thought to using the treadmill in her basement. Fortunately, she's found that if she waits long enough, something urgent will pop up and save her – like a phone call or an e-mail or a whistling kettle. Or even that cat just looking for a little more attention!
Mandie's Thoughts - This was a very emotional book for me. The author really know show to pull those strings. This tells the story of three women - Ruby, Grace, and Liz in alternating chapters. It deals with family dysfunction and heartache. By the end I was both happy and sad. This would be the perfect book club pick!
Pump Up your volume Virtual book tours is allowing me to give away a copy!
Mandatory Entry - Tell me why you want it :)
+1 Entry - Follow Time4Mommy on Twitter
+1 Entry - Tweet about it and come back with the link (as many times as you want)
+1 Entry - Like Time4Mommy on Facebook
+1 Follow Time 4 Mommy on GFC

+2 Entries - Comment on any non-giveaway post , on any blog in the Time4Mommy Community (You can this this as much as you want). Tell us which one you commented on.
+10 subscribe to our email (top-right) (Add +10 in one reply)
+20 Join our Time4Mommy Community (Add +20 in one reply )
+20 Blog about this giveaway and leave me the link to check it out (Add +20 in one reply)
+5 Add the Giveaway in a link on the side of your blog, remember to leave me a link
Giveaway will end July 15th at 11:59pm. The winners will be chosen by random.org and emailed. The winner will have 48 hours to contact me or respond to notification or a new winner will be chosen. Giveaway open to U.S & Canada Residents 18+
Disclaimer - A product was received for my honest review no other compensation was received.